When the No Child Left Behind Act was marked into regulation on January 8, 2002, my child was halfway through the first standard Little did I understand that the NCLB, which rang out like a good concept at the time, would have a ripple result that would steal my child of a honest education
You glimpse, my child is a gifted learner. I'm sure he's the next Albert Einstein, but his scholastic natural forces decisively outpace those of his classmates. Like numerous gifted children, his communal maturity doesn't agree his thoughtful maturity, so he's had trials in his connections with other children.
Nonetheless, throughout first and second degree, he currently knew the entire curriculum. Unfortunately, there was no means in location for him to get into an accelerated discovering program.

Instead, his class was divide into two; the scholars who were capable begun and completed the school day a half hour previous than those who required remediation. The scholars who were remedial learners received their additional half hour.
With respect to new to the public school scheme, I considered I easily required to be patient. I accepted that, one time he was "officially" GATE-identified going into third degree, a new world would bring in for him. Unluckily, because of NCLB measures, the cash for the expanded school day completed and the after school GATE program was eliminated.
Teachers and managers frequently notified me that it was significant that students of all proficiency grades stay in the identical school room, and that the key to educating GATE scholars was discriminate training.
My son's know-how with distinguish direction is that it actually doesn't be real. The so-called enhancement programs for quick learners were habitually too little, too late. These programs were run by parent volunteers, and regardless of my inquiring about them frequently, my child not ever had the opening to take part in them
It wasn't until my child went into fifth degree that I figured out that I had to more than support representing my son; I required lifting a stink. I became a constituent of the GATE Parent Advisory Committee and the School Site Council.
Having sat on diverse managing assemblies, I've been privy to the base line that school managers have to look because of NCLB. Almost all of the school's assets should be utilized to convey scholars who tally "Far Below Basic," "Below Basic" and "Basic" in yearly skill checks into the "Proficient" category. It's a figures game, but it's a game in which every individual loses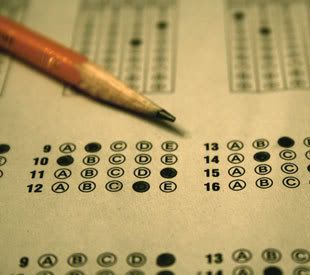 Even though the educators at my son's basic school - though, with 1,200 scholars, it's more like a little village - have shifted every scholar in those classes up as far as they're adept to journey, locality goals and backing consent that the effort continues. So, for demonstration, if there are four fifth graders with discovering disabilities who has mixed out at "Below Basic," the school must extend to consume an inordinate allowance of assets in a futile effort to get two of the four to come to the "Basic" grade of proficiency.
Regrettably, the NCLB has no stipulation for gathering the desires of GATE recognized students. Again, from seated on the diverse managing assemblies, I have glimpsed the figures of scholars who tally in the "Advanced" class dwindle as they fall down from "Advanced" to "Proficient."