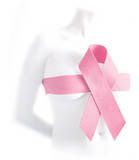 Most of us are afraid of the word chemotherapy as we have heard a lot about the adverse effects of this treatment. We have seen in many movies that how this therapy affects the person receiving it.
Unfortunately I also had to go through this process as I had breast cancer. Sometimes the cancer isn't so painful but passing through the stages of chemotherapy makes us sick.
The chemo drugs have not changed much. The effects of chemo drugs can be different in different people but it is doable if management is done properly and proper care is taken.
I was only 39 years old when I was diagnosed with cancer. 8 out of 10 lymph nodes were affected and the tumor was about 5.8cm in size. The stage of my cancer was llla.
I lost hope when I heard that it's the 3rd stage but then I found online breast cancer support group at WebMD. That group gave me a lot of hope. The chemo drugs that were given to me include Adriamycin and Cytoxan. After completing four rounds of these drugs, I was given Cytoxan, Taxol and Cisplatin. When I was going through this chemotherapy I learned about how to survive chemotherapy.
It is better that you get a port so that the drugs can be given easily. a port is a line that is inserted just below your collar bone and it reaches to a vein in your chest. For inserting the port a quick surgery is done but it can also be inserted at the time of mastectomy.
If you don't get a port then the drugs will be injected intravenously for which the doctors will do multiple attempts to find a vein. This can be very painful. But if you have a port then a needle will be attached to the port and then the drugs will be given. Sometimes people feel uncomfortable with the port but there is a cream called Emla cream which can be applied before accessing the port so that the skin becomes numb.
Most of the side effects of chemo drugs occur because they cause the death of rapidly dividing cells. Due to this, the mucous membranes and the hair follicles are also affected.
This causes hair fall, nausea, vomiting and sores of mouth and throat. Most people are afraid of chemotherapy because of the hair fall but don't be afraid because most of the side effects are manageable. It is better that you get a wig before the chemo starts.
Look for different colors and styles and choose the one that suites you most. Tell your doctor to prescribe a drug for nausea and vomiting so that you can take it whenever you need.
On the first day of chemo, mostly corticosteroids are given through port or intravenously. This will help to treat nausea but it may also make you hungry. My advice to you is that don't eat your favorite food on the day of chemotherapy.

When the chemo is over you may find some associations, like when I was going through chemo I loved the fragrance of cucumber melon but now I don't like it because it reminds me of my worst days. It can also occur with food items.
The most important thing is that you should drink lots of water because the chemo drugs can have harmful effects on your bladder. Drink as much as you can. If you can not drink too much water then try to have broth, jello, or popsicles. If your doctor has given regular medications for nausea, then take it regularly whether you have nausea or not.

If you don't take the drugs on time and nausea occurs then it is very hard to treat it, so take your medicines on time. Sometimes it is very hard to find the right drugs for the treatment of your nausea but once the right drug has been found then the chemo will become somewhat easy for you. The drugs will also be given to you for the treatment of sores of mouth and throat. These should be taken as prescribed by the doctor.
Most people get tired from this treatment. Sometimes It becomes very hard to continue the treatment because of all the side effects that one has to bear.
Besides this, the chemotherapy also decreases the white blood cell count as the treatment progresses. This makes the patient very tired. It also reduces the natural immune response of body due to which it cannot resist the infections any more. The chance of getting infections increases during this time.
Always keep with you some purell or sanitizers so that you can use it every time you touch things like door handles of public restrooms, garbage stuffs etc. This will reduce your chances of getting infected.
The hair fall if occurs, typically starts in about ten to fifteen days of the first chemotherapy treatment. It is better to cut your hairs short if they are long. Do this before the chemotherapy starts. I remember the time when my hairs started falling. I used to be very upset those days.

When the hairs start to fall, they fall in large clumps and fall very quickly. This is very traumatic because every day you see the clump of hairs on your pillow and also on the drain. I tried to figure out this problem. I cut my hairs short before the chemo started and during the chemo when my hairs start to fall, I told my husband to bring the clippers and shave my head. You can also make styles with short hairs. You can also use wig to cover your head.
This was my way to combat this killer disease and its treatment. If you are suffering through this then you should follow the above mentioned things. This will boost your hope to fight against the side effects of chemotherapy. Don't lose your hope and always look for ways to overcome the side effects.